About Digits the Digital Agency Elementor Template Kit #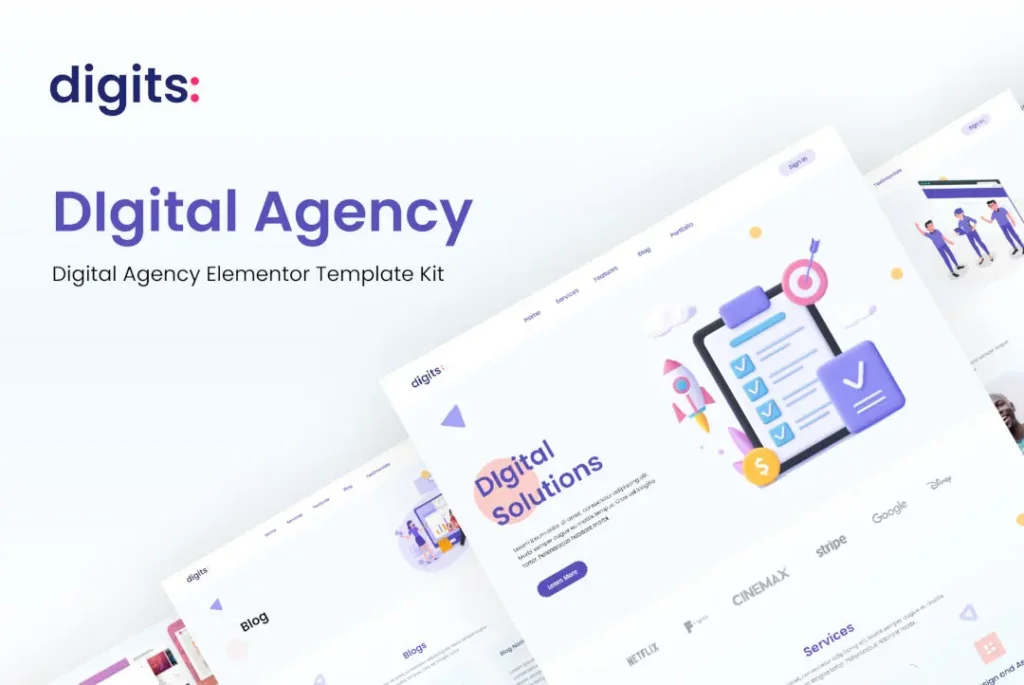 This template is the perfect starting point for any web designing project. It can be used to create a professional and modern website for a company, business, or brand. The included screenshots will help you understand the scope of the template and the possibilities it includes.
This kit has everything you will need to build a website with a clean and modern look. This template is based on the Page Builder version of Elementor, which is a drag-and-drop website builder that makes it easy for anyone to create custom designs without any coding at all.
You can also add your logo to the website. The Elementor template is designed with a light and responsive layout, which will make the website look great on all devices. This template is also compatible with any Elementor plugin.
The Elementor Agency Website Template Kit is ideal for any type of agency, such as:
Creative
Digital Design
Digital Marketing
Online Marketing
Social Media
Search Engine Optimization
Web Design
Web Development
Ecommerce
Advertising
Web Development
---
Required Plugins #
To recreate the Demo on your site, you will need to install and activate the following plugins.
You can use the kit only with Elementor Free plugin. You can see what templates from this kit require Elementor Pro by checking the Template Kit Files page.
---
Install #
How to install the Digits Elementor Kit on your WordPress website using Elementor WordPress Plugin?
---
Go to "Appearance". Install and activate the "Hello Elementor" theme.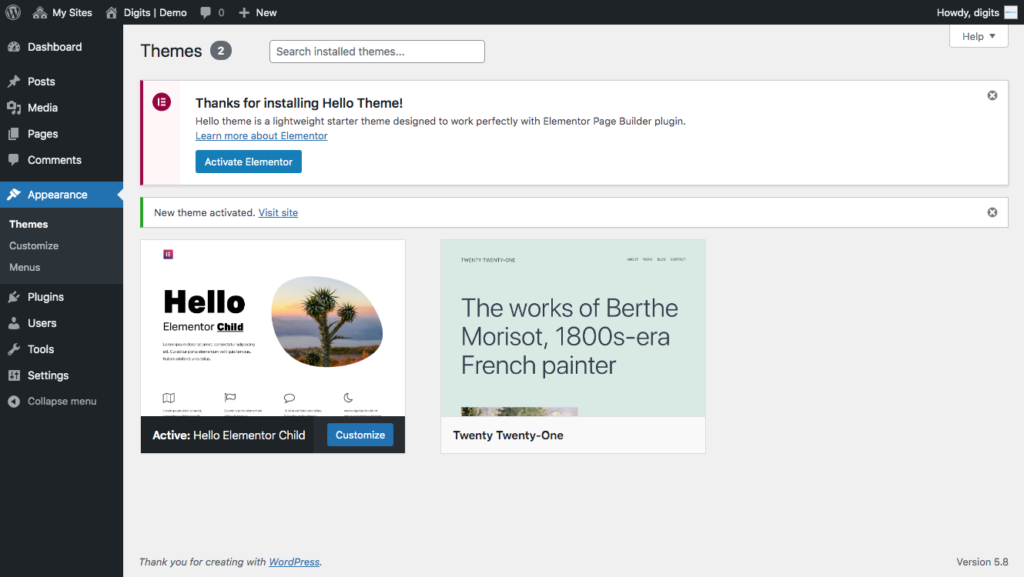 2. Install and activate Elementor and Elementor Pro plugins on your WordPress administrator plugins menu.
3. Go to "Elementor" -> "Tools" and select the "Import / Export Kit"tab.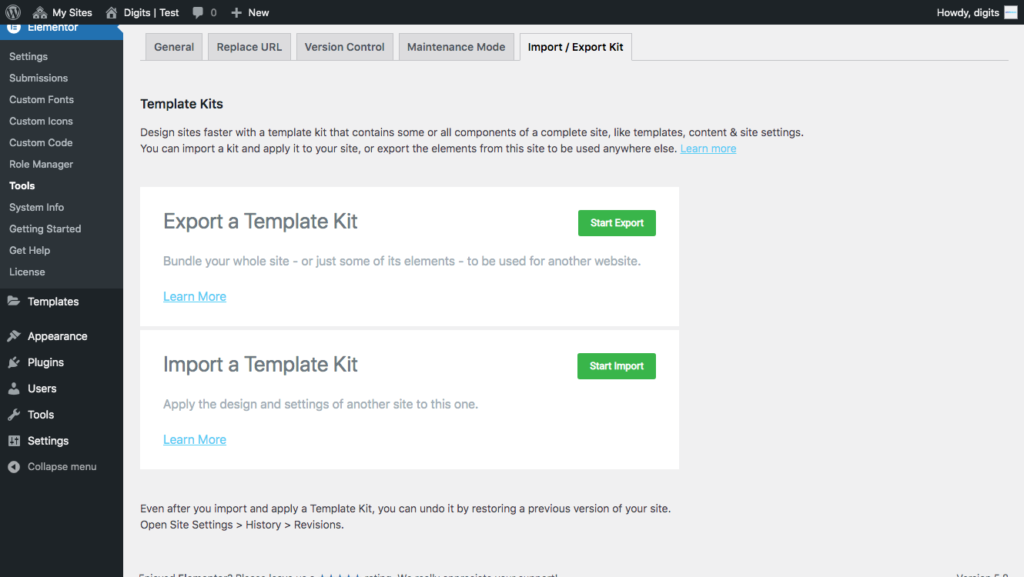 4. Click on "Start Import" on the "Import a Template Kit" section.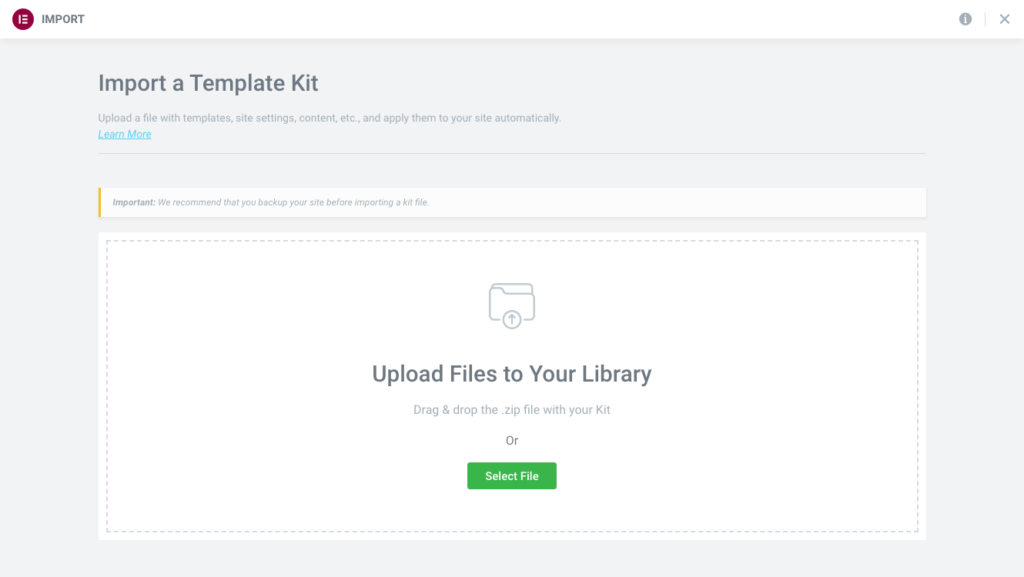 5. Upload the .zip archive containing the Template Kit that you have previously downloaded.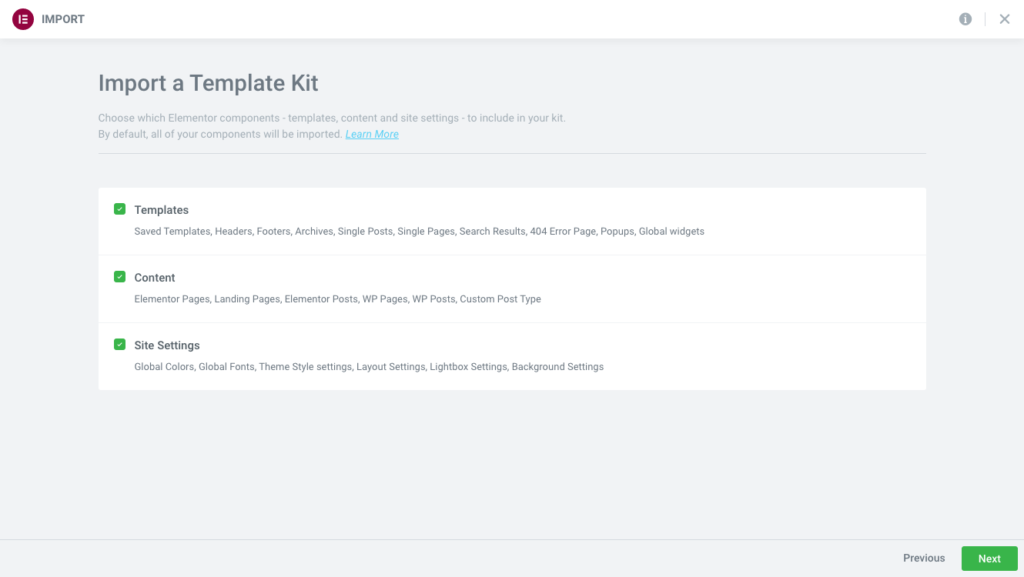 6. You can leave all options selected or choose only some of the options for a partial import.
7. Click "Next" to start importing. 8. You should see the "Your kit is now live on your site!" message.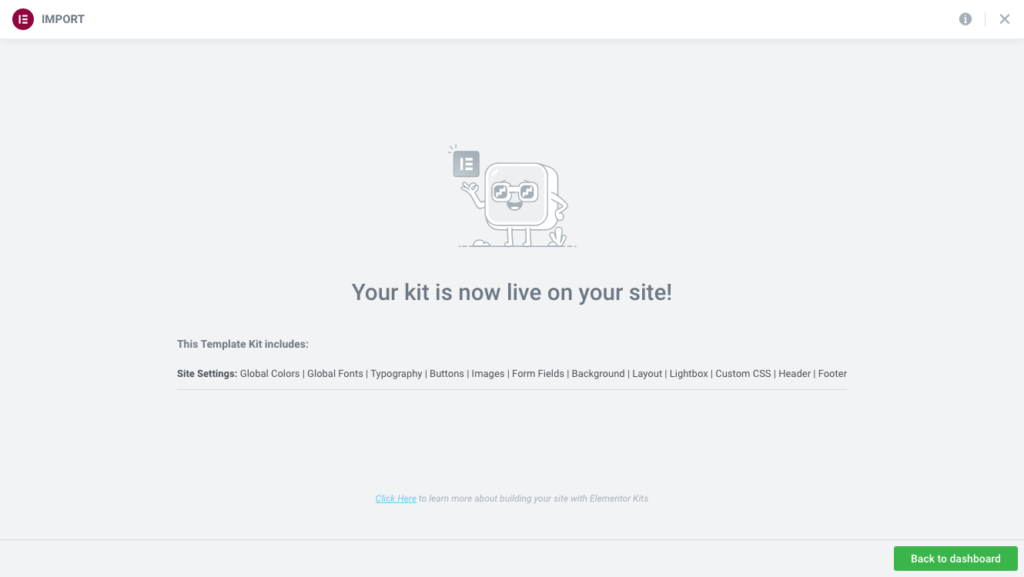 ---
Troubleshooting #
---
"Something went wrong" error. #
If you see an error message like "Something went wrong" check to see if anything was imported. Check the templates, pages, and posts sections of your site.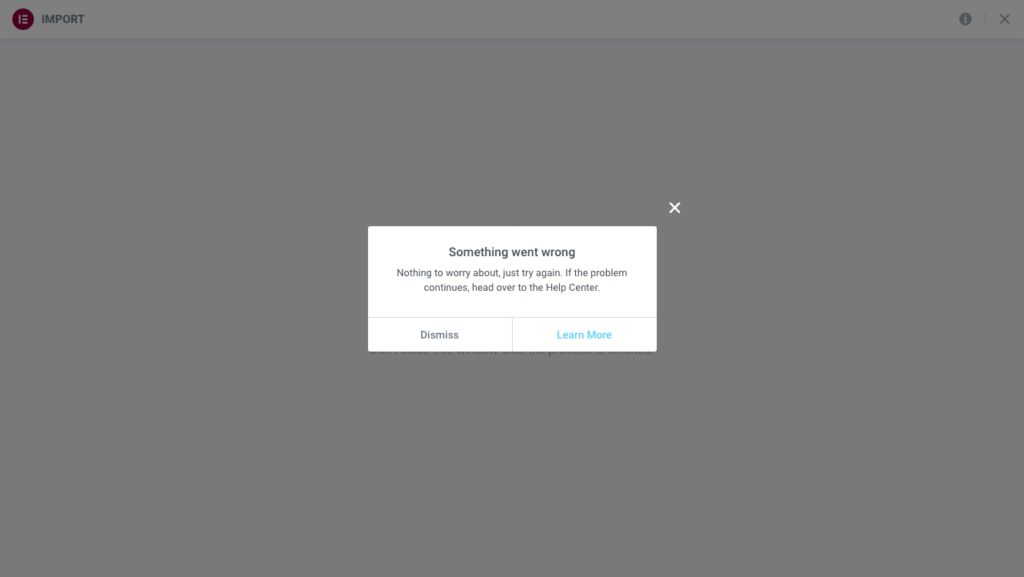 Try to import the kit once more and if there are parts already imported, make a partial import like only "Site Settings".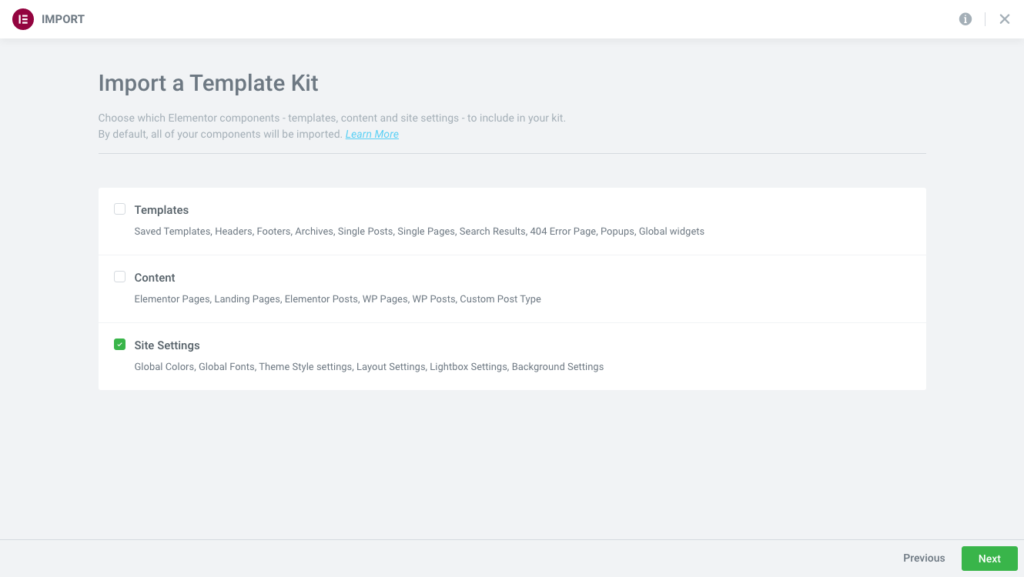 ---
Steps to recreate pages when needed. #
Sometimes you will have to recreate some pages. If, for example, the "Blog" page is missing after import, then to add it, please follow the following simple steps.
Go to "Pages" -> "Add New"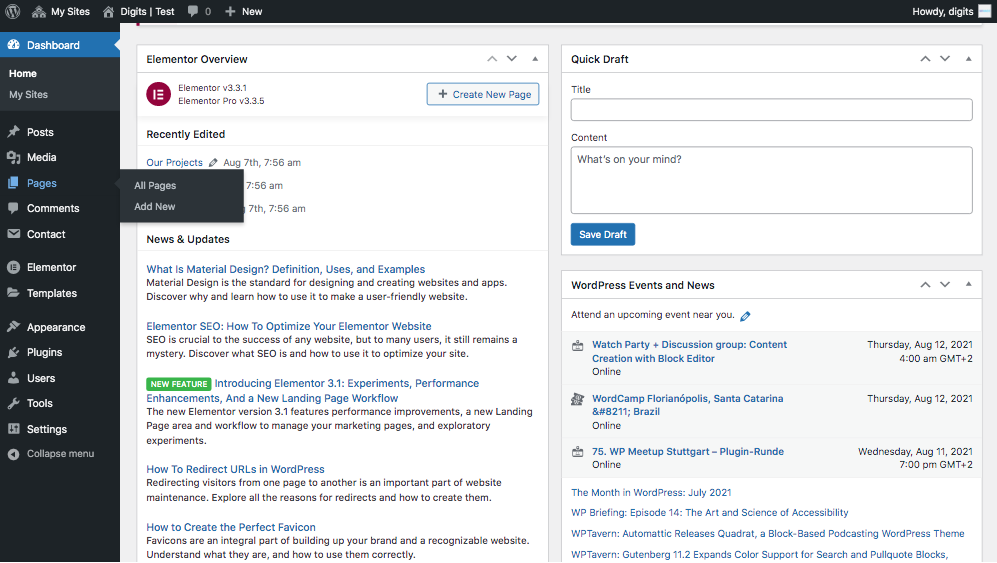 2. Add a title (ex. Blog) and click on the "Edit with Elementor" button on top.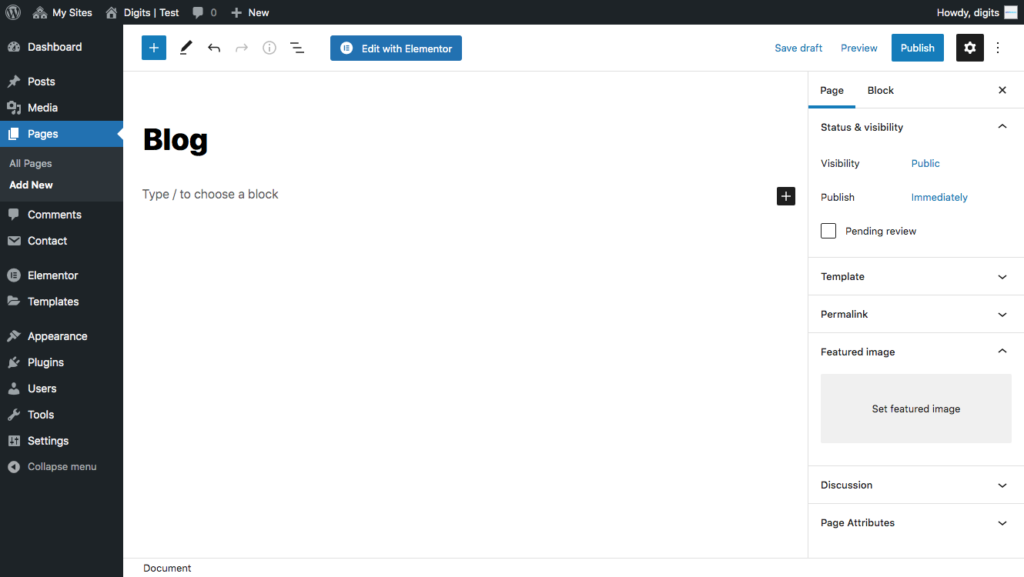 3. Click on "Add Template" and select the "Digits Archive" from your "My Templates" list.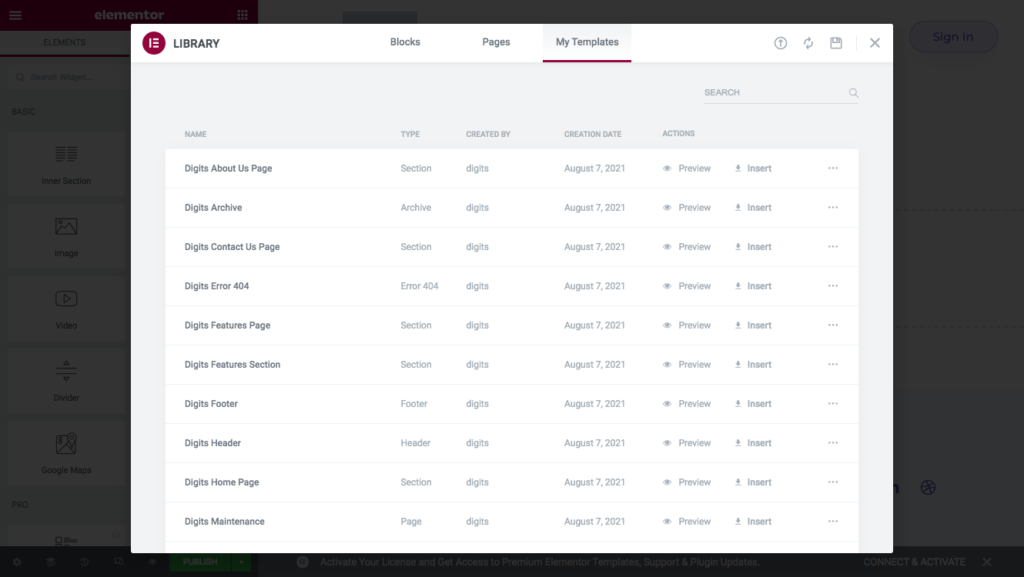 4. Click on "Publish".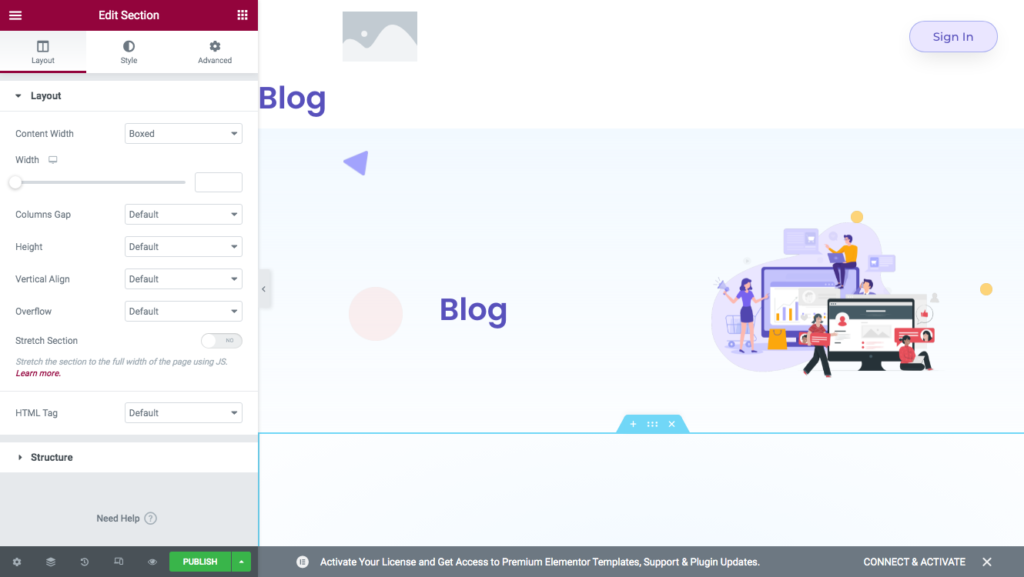 5. Go to "Settings" -> "Reading" and choose the recently created Blog Page as the page displayed on the "Posts page".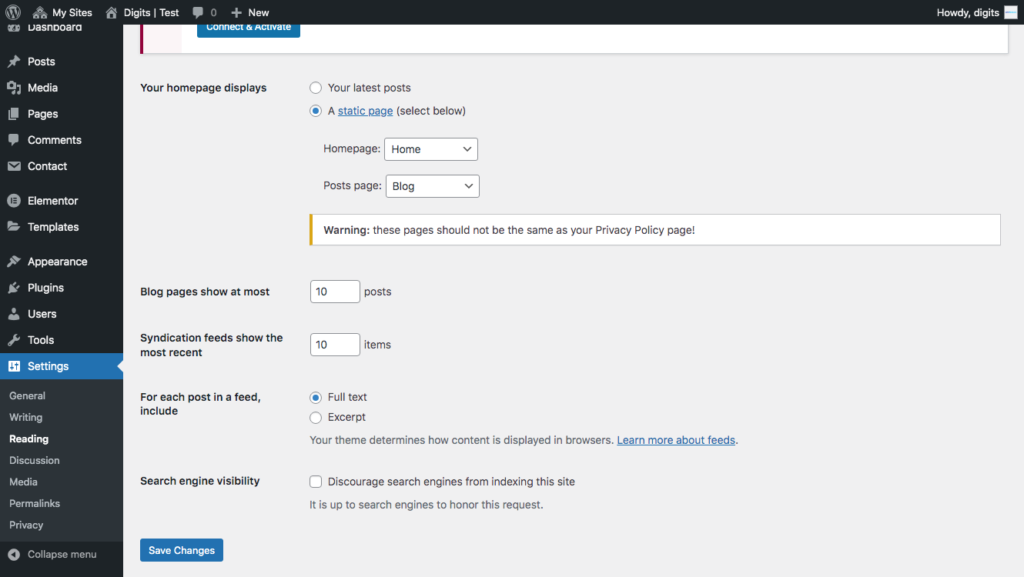 6. Click "Save Changes".Now view the Blog page and check if it's displayed correctly.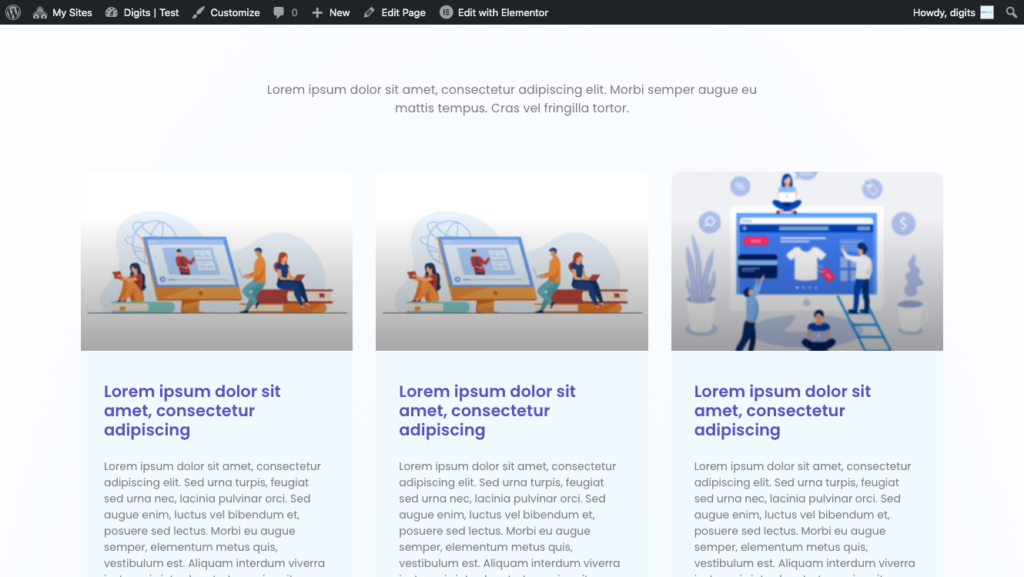 That's it. You have successfully recreated the Blog page.